Architecture Exhibit Around Grounds, UVA Bookstore Celebrates, Prospective Student Visitors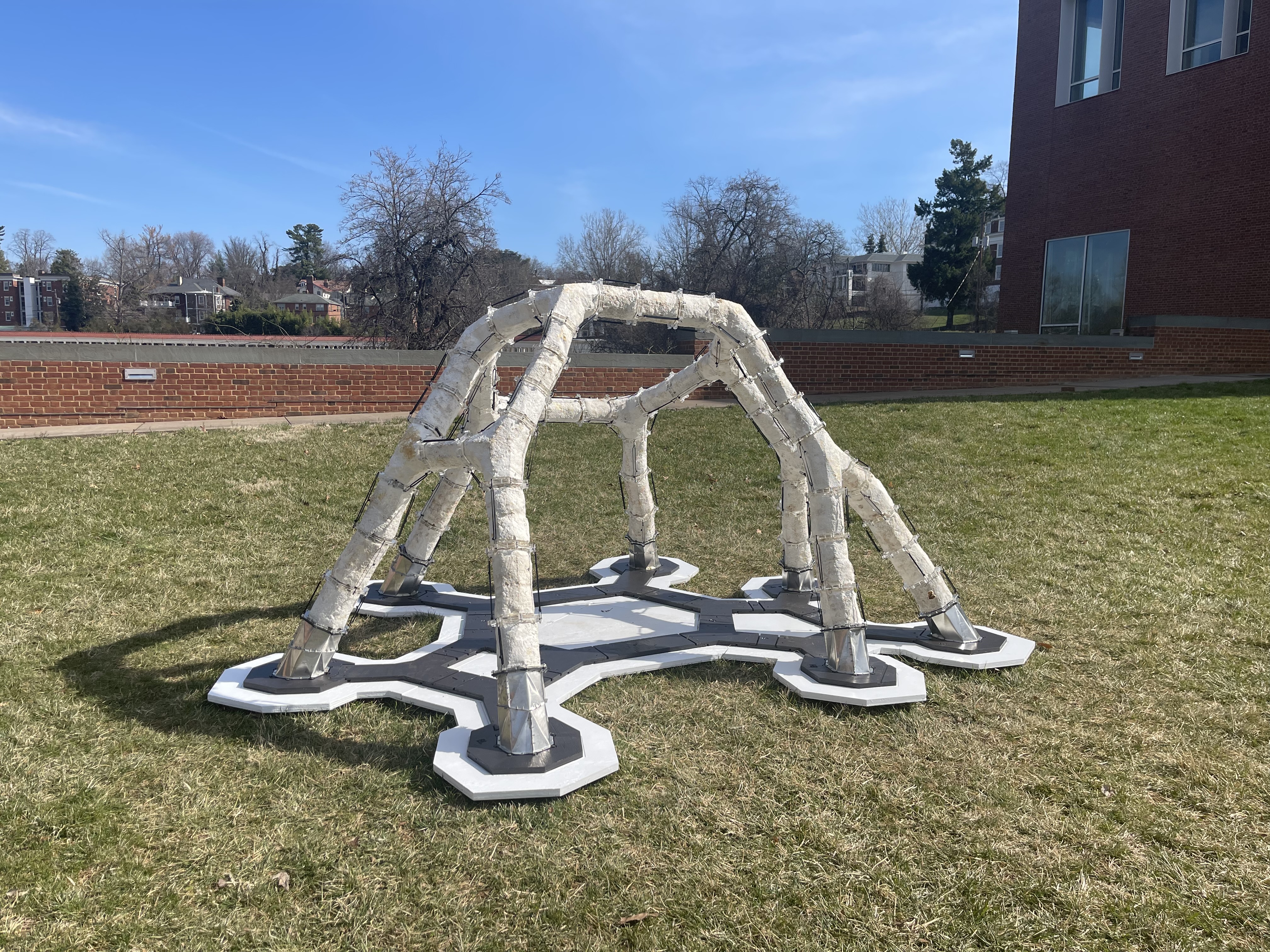 In the category of "there's always something interesting going on at UVA" – check out the new exhibit around Grounds featuring five novel biomaterial research projects developed with students. The projects have been installed by visiting scholars from across the country and will remain in place until April 30. This Exposition across Grounds was organized by two professors in the A-School,  Kyle Schumann and Katie MacDonald, and funded by the Jefferson Trust, the Center for Global Inquiry and Innovation, and the School of Architecture. This particular piece is located across from the Drama Building on Culbreth Road, just around the corner from my office. For more information, see the Biomaterial Building Exposition site.
The UVA Bookstore is always ready to celebrate a holiday and the success of our athletic teams. Prominently displayed this week: UVA St. Patrick's Day gear and tees celebrating the Women's Swimming and Diving ACC Champions. That green shirt would have been the perfect attire for UVA Dine's St. Patty's Day special dinner at "O'Newcomb" and the ACC Champs shirt would be perfect to wear while cheering on this amazing team during the NCAA championship. One of the great things about shopping at the UVA Bookstore is that all proceeds support UVA students and programs, including AccessUVA.  
 
UPDATE: Congratulations to the Women's Swimming and Diving Team on winning the NCAA championships for the second consecutive year!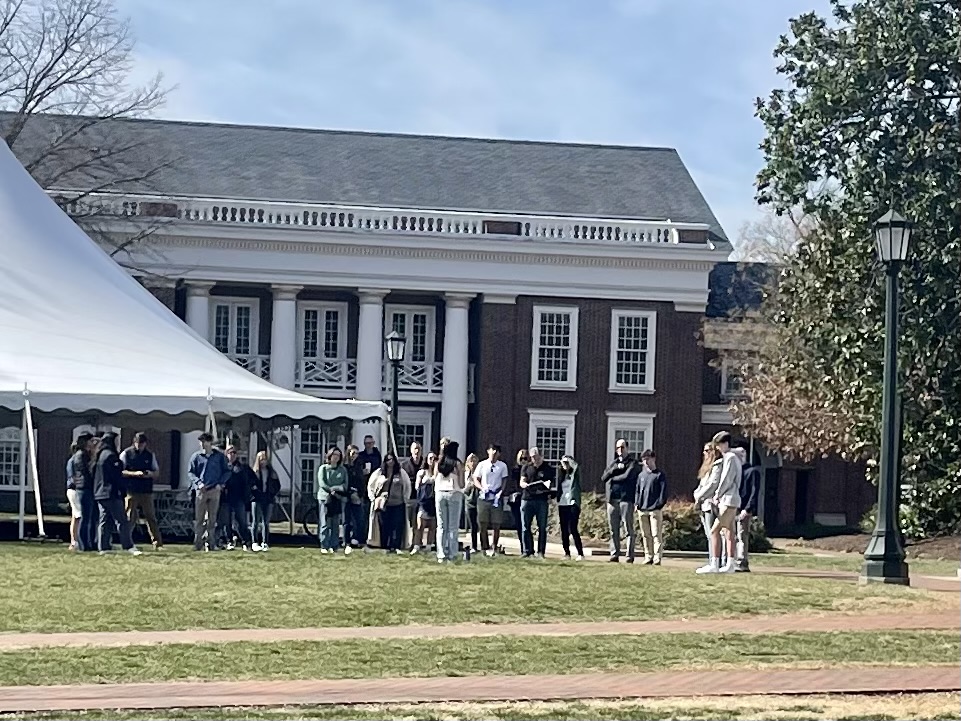 It's been great to have so many prospective students and their family members visiting recently during high school spring breaks. The Office of Undergraduate Admission and University Guides have been offering tours and information sessions, and it's always fun to listen in for a moment when passing a tour group. High schools seniors are considering their options for next year now (regular decisions just came out!) and many juniors are beginning to get serious about their college search. Our amazing students make UVA special, and I'm always excited to learn more about them and get to know some of them during their time on Grounds.