Legislative Forum, Solar Holiday Lights, Fun During Finals
Would you like to hear from our regional state legislators about the 2022 Virginia General Assembly Session? Please join me next Monday, December 13 from noon until 1 p.m. in the Alumni Hall Ballroom (211 Emmet Street South) for the Legislative Forum. The event is open to students, faculty, staff, alumni, and the public. Face masks are required for all attendees.

Hosted by President Ryan and the UVA Office of State Government Relations, the Forum will feature delegates and senators from central Virginia who will share their perspectives about the 2022 Session of the General Assembly, including issues relevant to higher education, healthcare, and the local community. A portion of the event will be dedicated to Q&A.  Paid parking is available in UVA's Central Grounds Parking Garage at 400 Emmet Street South.
For more information, please contact Bethany Hurley at 434-924-3377 or [email protected].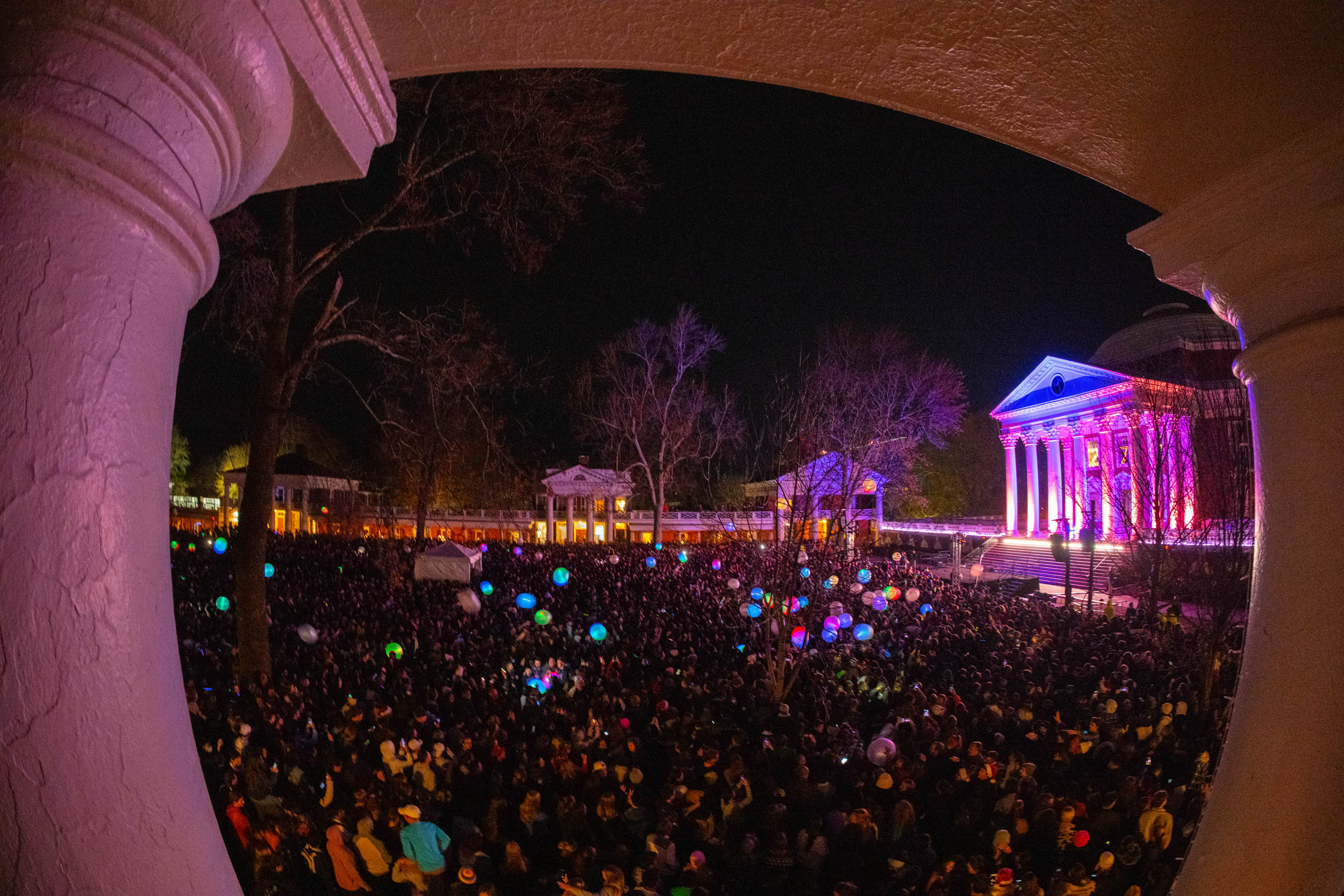 Students, faculty, and staff had a great time at Monday night's Lighting of the Lawn event, which was primarily powered by four solar panels. Now the Cville Solar Project and the Office for Sustainability are running a contest for the best ideas for using this solar micro-grid for the remainder of the year. The ideas can be for long- or short-term uses for the panels to power, for example, small appliances and lights, charging stations, etc. The Cville Solar Project will evaluate the ideas and the winner will receive a gift card to a local Charlottesville restaurant. Use this form to submit your ideas!
I love the way the UVA community supports students, especially during stressful times like Final Exams. These students look like they had fun deocrating cookies with UVA Dine and showing Ms. Kathy their tasty treat. Best wishes for a successful end of the semester to everyone!