A New Road After More Than 50 Years of Service to UVA, Wildfire at Foxhaven, Healthcare and Wildlife Heroes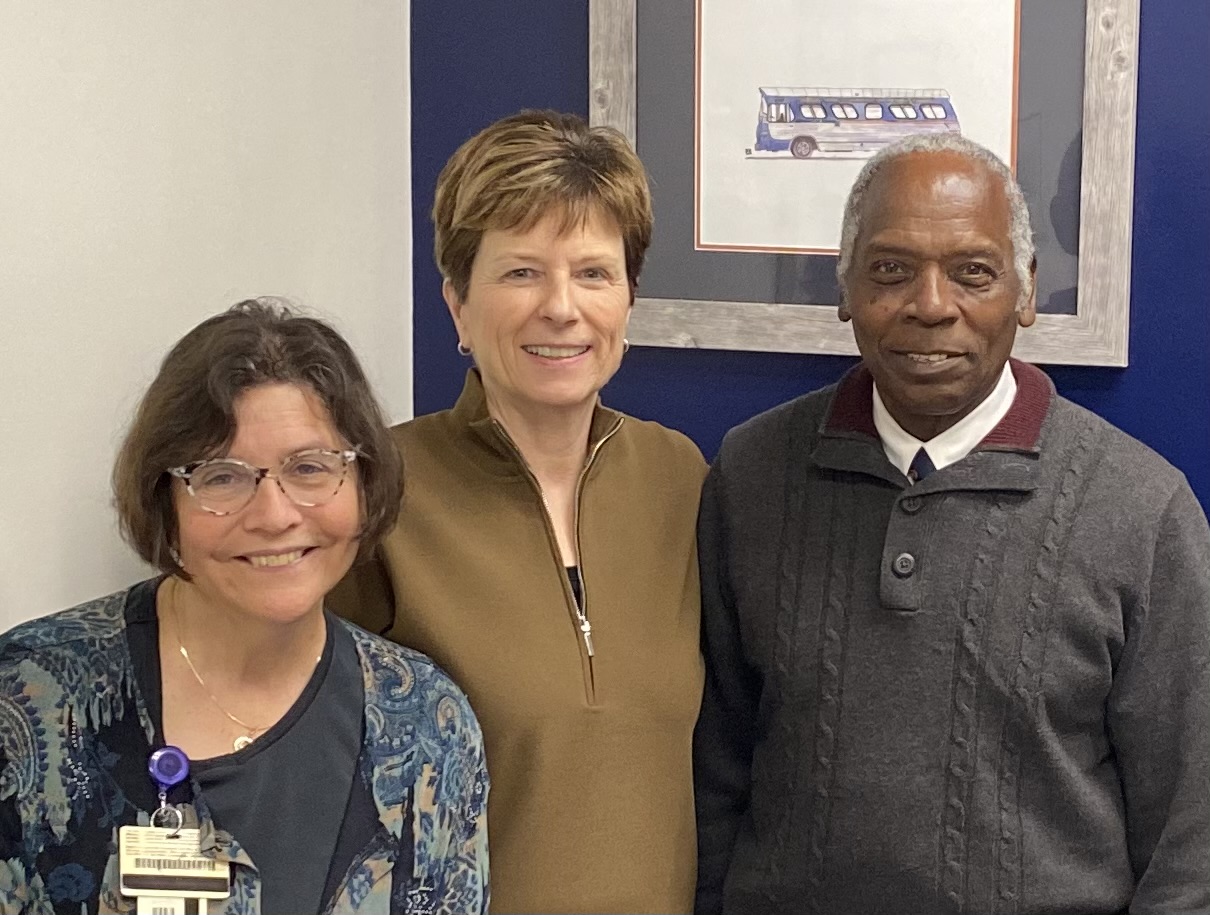 Last Friday, UTS driver James White quietly retired after nearly 52 years of service to the University. While he did not wish to have a fuss made over him, James enjoyed sharing stories from more than five decades at UVA with a few colleagues on his last day of work. Always a favorite driver requested by many UVA departments, James was the go-to person to drive charters for special groups. His colleagues presented him with a framed photo of the 2019 men's basketball team's arrival at JPJ Arena after they won the NCAA Championship, where the charter bus driven by James was greeted by thousands of excited fans. Thank you for your tremendous service to the University, James! We wish you smooth roads with green lights ahead for your retirement. 
Photo: Director of Parking & Transportation Becca White, Senior VIce President for Operations and State Government Relations Colette Sheehy, and James White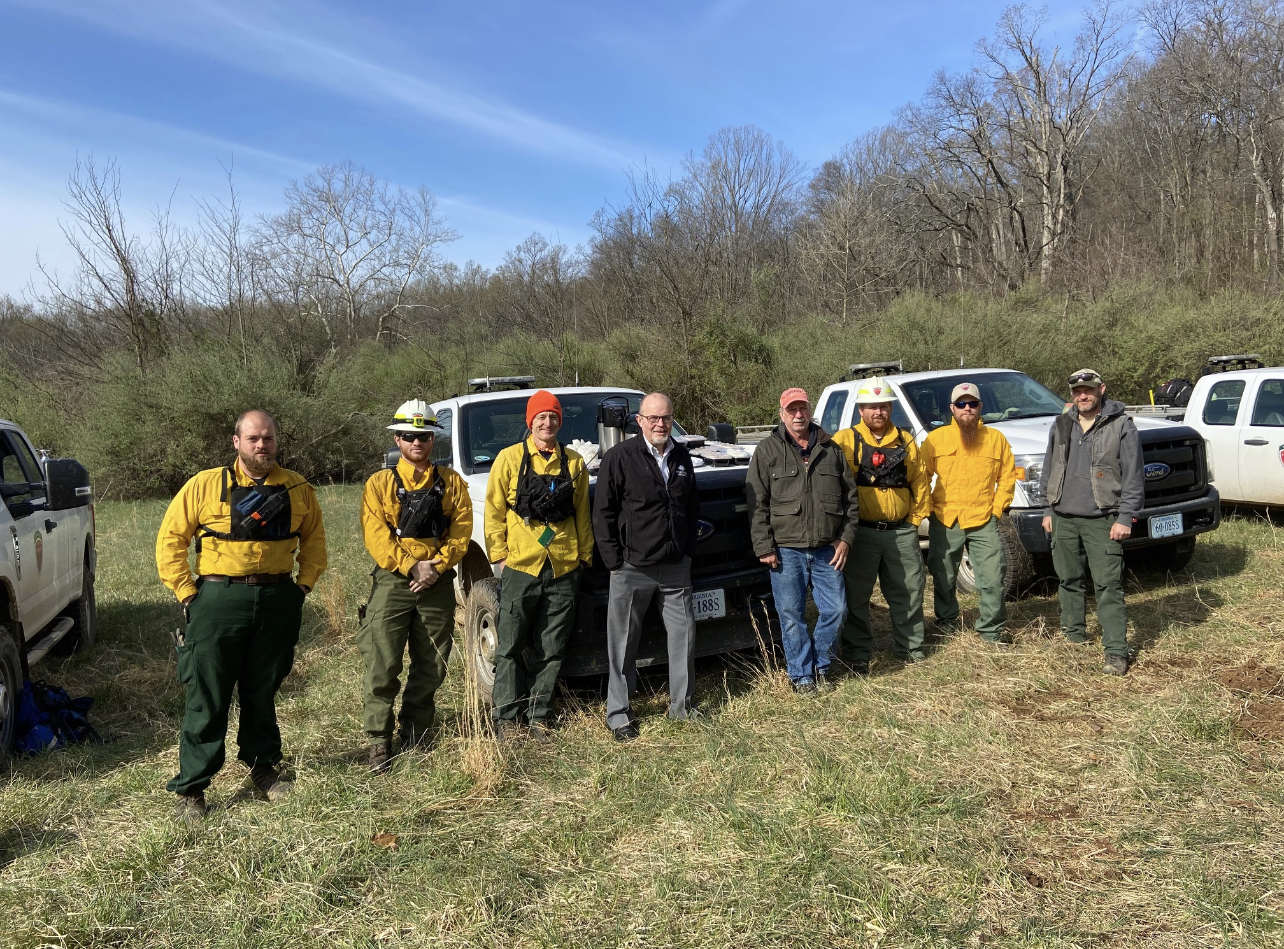 On Monday afternoon, fire broke out at Foxhaven, a property owned by the UVA Foundation. Smoke was visible from I-64 near the 250/29 interchange and from Ivy Road, looking beyond Birdwood. The fire burned approximately 10 acres and was contained by that evening thanks to the efforts of the Virginia Department of Forestry. On Tuesday morning, staff members from the UVA Foundation and Boar's Head Resort delivered breakfast to the forestry team, who were on site making sure that the fire was out and removing some of the tree damage. Big thanks to the Virginia Department of Forestry team led by Senior Area Forester David Powell for their great work. 
As a nature lover and a volunteer at the Wildlife Center of VIrginia, I loved this news story that ran earlier this week. While caring for COVID patients at the UVA Medical Center, a group of UVA Health nurses found the Wildlife Center's online critter cams to be a great source of stress relief. When the president and co-founder of the Wildlife Center became one of their patients a few months ago, nurses shared how checking in on the critter cams helped them get through tough days. This past weekend, a group of these nurses took a tour of the Widlife Center with their former patient, where they got to see some of the animals up close. What a great pairing of heroes who care for humans and for wildlife!