Shout Out to ITS, Caring for Our Neighbors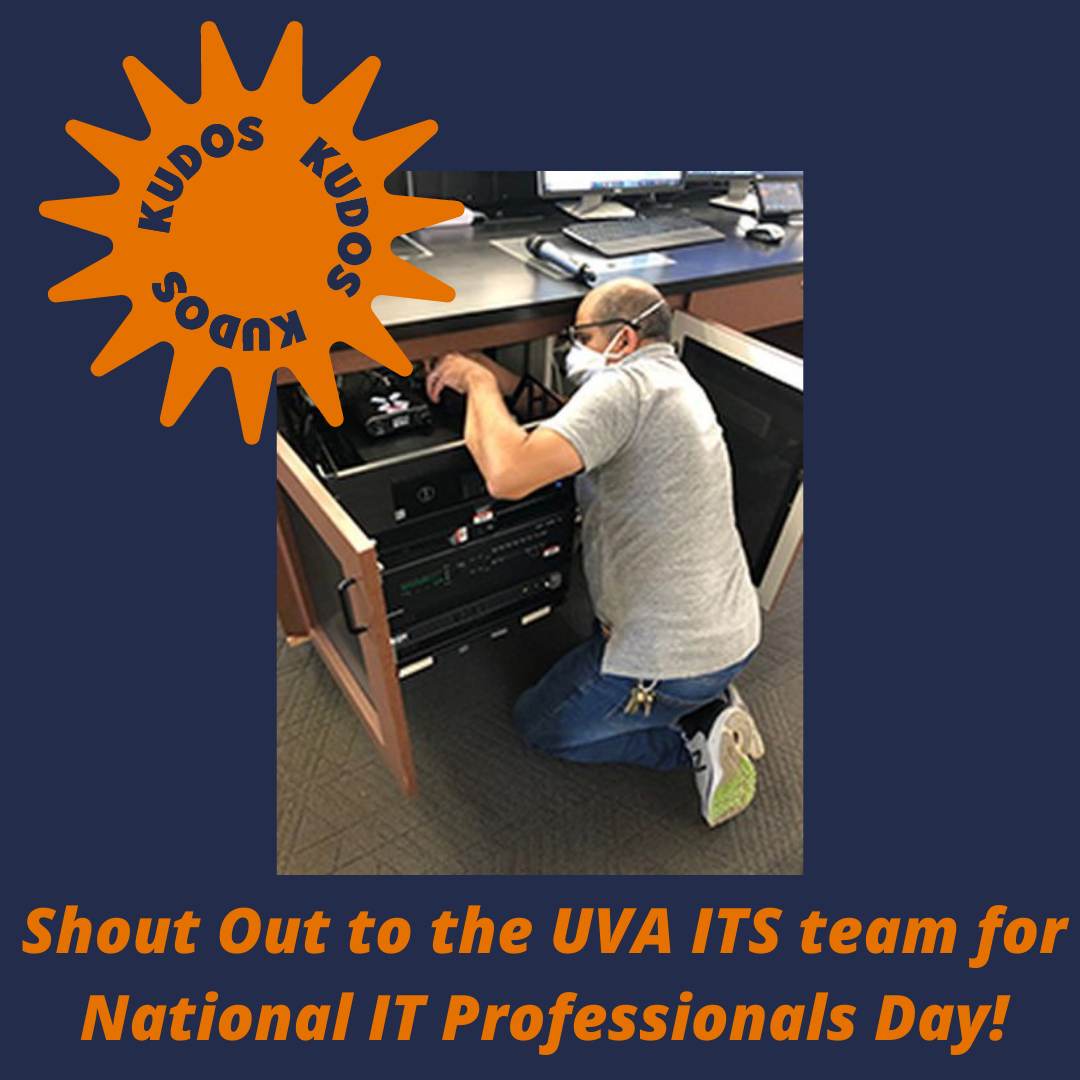 This Tuesday (9/21) was National IT Professionals Day. Kudos to the 280+ dedicated Information Technology Services (ITS) staff for keeping the UVA IT environment humming. Not only do they keep technical operations running smoothly, the team works to improve existing services while creating new ones to better facilitate the work of the University. Just to give you an idea, last year ITS processed 838,508,666 unique emails and completed 22 projects. Thanks for keeping us connected!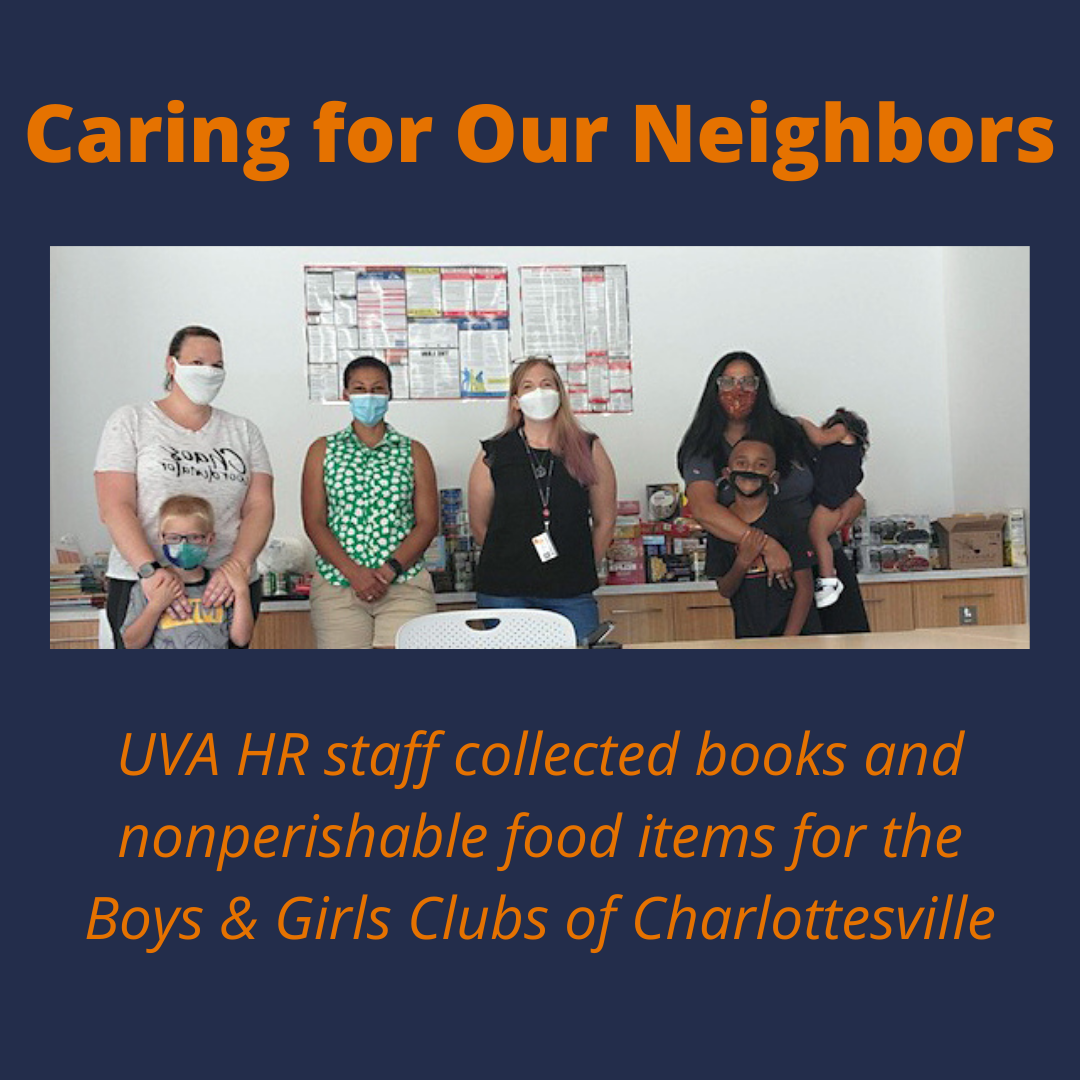 UVA HR, led by its Diversity, Equity, & Inclusion (DEI) team, partnered with the Boys & Girls Clubs of Charlottesville to collect new and gently used children's books and non-perishable food items. Big thanks to the organizers and to all those who contributed to this important effort.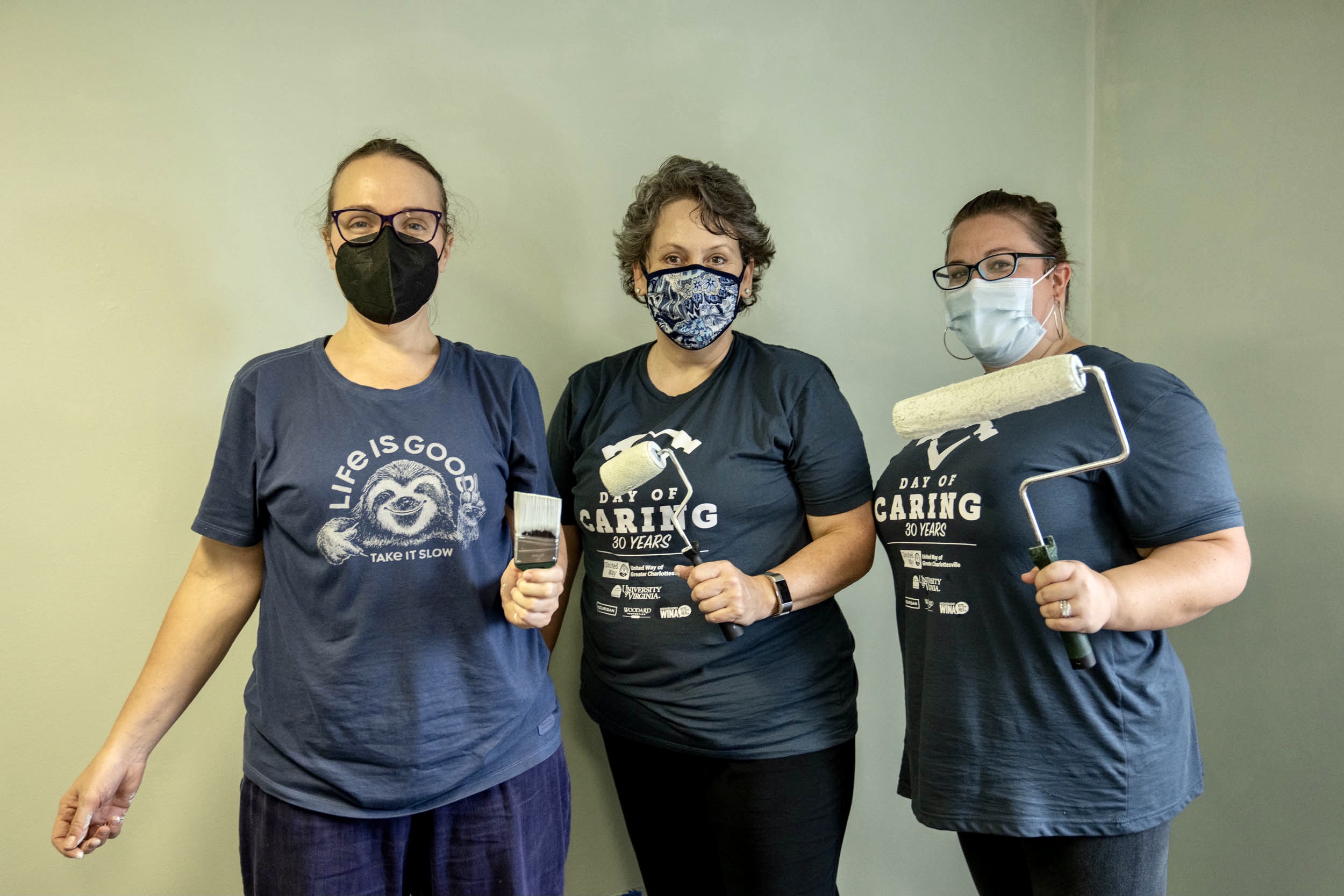 Each year, UVA colleagues volunteer together to work on projects for local nonprofits on the United Way's Laurence E. Richardson Day of Caring. Yesterday's rain may have delayed some of the outdoor projects, but it didn't stop this trio from the first floor of O'Neil Hall from making a difference. Bethany Hurley, Kim Frith, and Adahlia Lewis (left to right) spent half a day doing some interior painting at Piedmont CASA. Thanks for the great work!

For information about volunteering throughout the year, see the Volunteer Center page on the UVA HR website.