Staff Appreciation Breakfast, International Women's Day, Investor Responsibility Framework
After a pause last year due to the pandemic, it was great to see so many staff members in person for the annual Staff Appreciation Breakfast at Newcomb Hall this week. The UVA HR team did a terrific job planning the event, and leaders from across Grounds were there to express appreciation for the incredible work of our staff. Representatives from the Staff Senate, the UVA FM Apprenticeship Program, Hoos Well, and UVA HR Leave & Benefits shared information about their programs. A hearty breakfast prepared by the UVA Dine team was a nice treat on a rainy morning!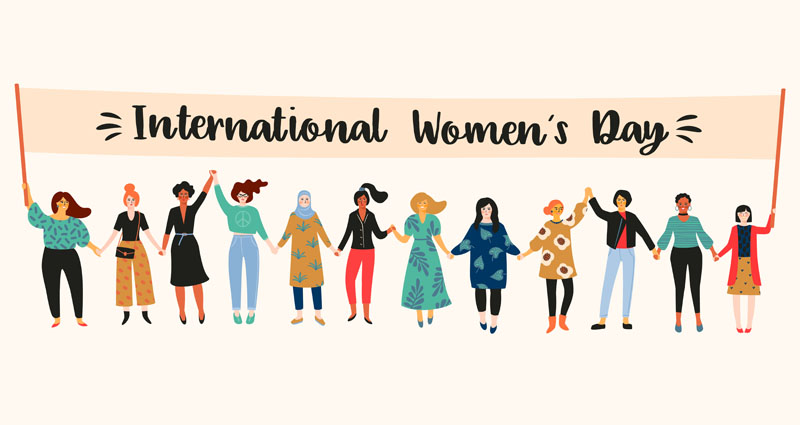 We have an amazing group of women at UVA, many of them on my team, and I am honored and privileged to work beside them every day. Several of our units shared social media posts to recognize the talented women in their organizations for International Women's Day on Tuesday, including UVA Dine, UVA FM, and University Police, as well as our partners at UVIMCO. 
"Here's to strong women: May we know them. May we be them. May we raise them." - Unknown
Last Friday, the University of Virginia Investment Management Co. (UVIMCO), which manages and invests the University's endowment, released a new framework to invest University funds more responsibly by evaluating the environmental and social impacts of future investment decisions. The new investor responsibility framework is the next step in UVA's ongoing efforts to invest more responsibly and sustainably. I was honored to be engaged with UVIMCO's Advisory Committee on Investor Responsibility, a group that was charged with advising UVIMCO leaders on ways to better consider the environmental, social and governance impacts of investment decisions. Read more in UVA Today.