Student Leaders, COPS, and Fall Fling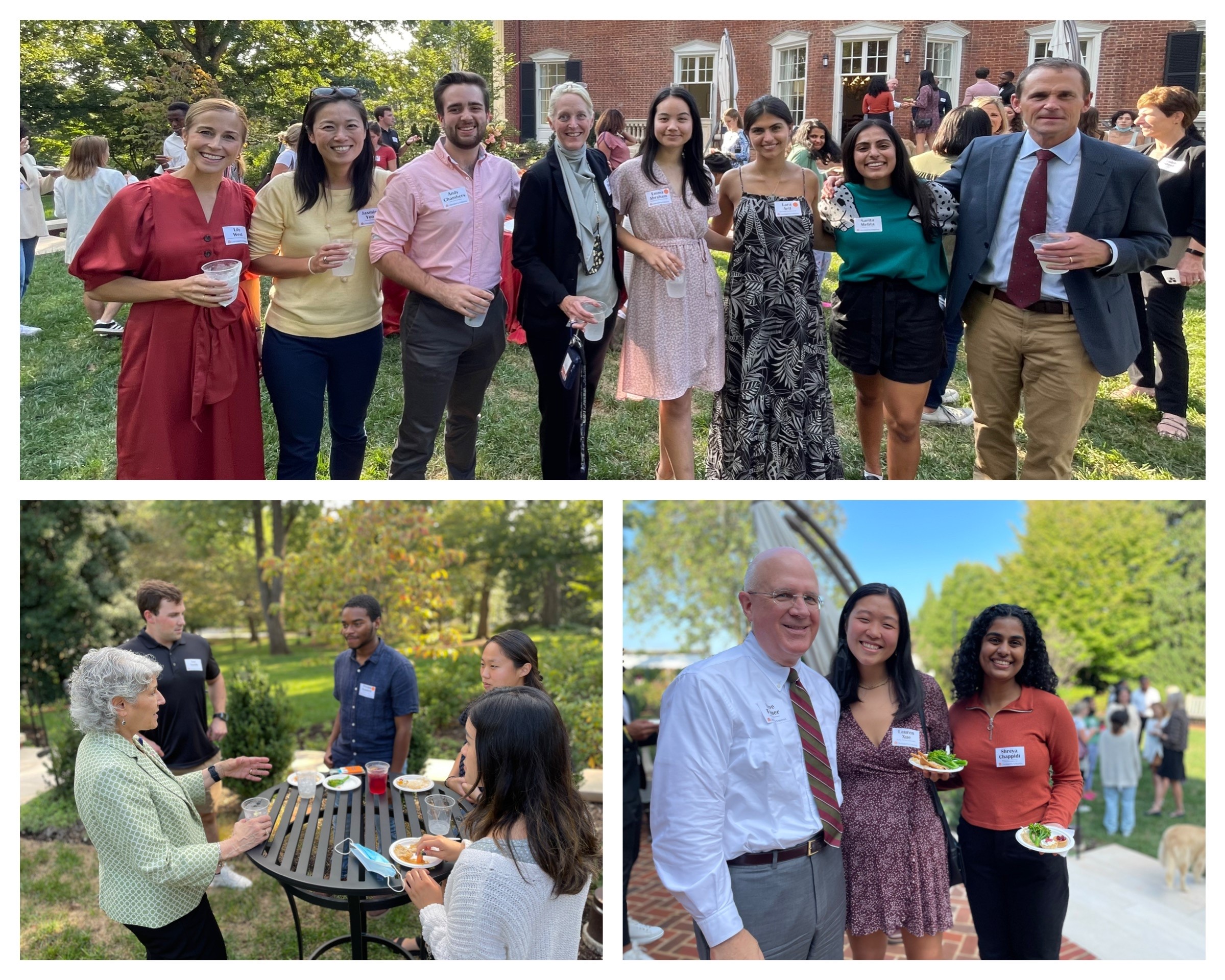 My schedule is generally packed with meetings, so when I get to spend time socializing with our amazing students it is an absolute highlight of my week. President Ryan hosted a reception at Carr's Hill for student leaders, deans, vice presidents, vice provosts, and other UVA leaders yesterday and I had a great time catching up with these students who are always on-the-go. A longstanding commitment to student self- governance is one of the characteristics that sets UVA apart, and I am always impressed by the students who devote their time and energy to lead organizations across Grounds. 
Earlier this week, the University Police Department announced the formation of a new unit within UPD. The department's new Community Oriented Policing Squad (COPS) will work closely with colleagues in Charlottesville to provide increased police presence on the UVA Corner and in areas adjacent to Grounds. The COPS unit will focus on building relationships, creating a safe environment, and providing a more sustained police presence in neighborhoods where students live, gather, and integrate into the community. Their patrol times will focus Thursdays through Saturdays between 7 pm and 3 am, and members of the COPS unit will spend time on Wednesdays meeting with business owners, community stakeholders, and student groups. Big thanks to UPD for responding quickly to evolving needs and for exemplifying the spirit of partnership.
I was thrilled to spend some time with the UVA Finance team on Tuesday, along with staff from other offices housed in Carruthers Hall, at their Fall Fling. The sun was shining, food trucks were serving tasty lunch options at the outdoor gathering, and prizes were handed out. For me, the real prize was getting to visit with our dedicated staff who have moved many mountains over the last 18+ months to keep things running smoothly during challenging times. What a great team!