Supporting Our Community, Annual Financial Report, Festive Study Space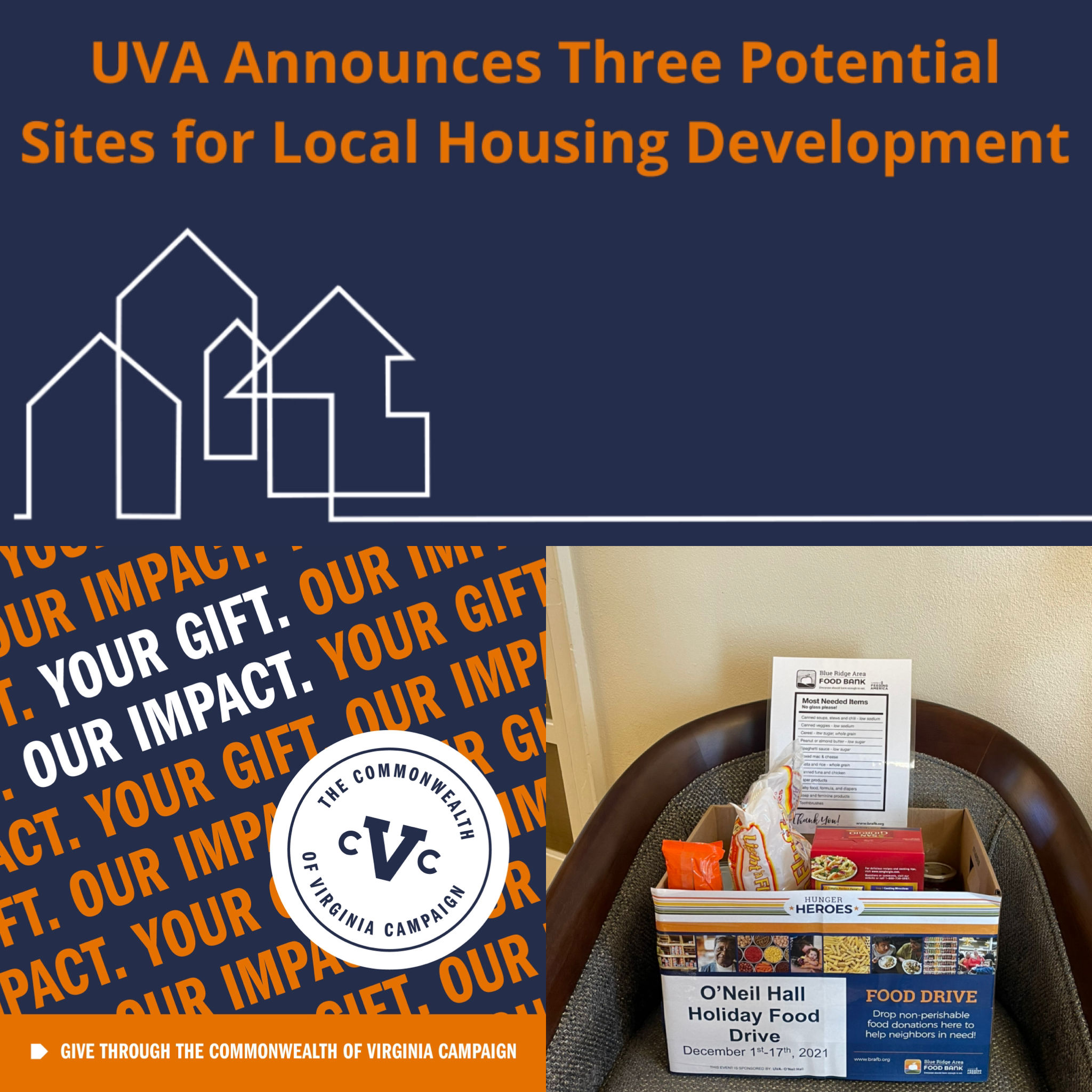 At this time of year, many of us are thinking about giving to family and friends and to organizations and our community. We are so fortunate to be part of an amazing community here in the Charlottesville area. This week, President Ryan announced that three properties in Charlottesville and Albemarle County owned by the University or the University of Virginia Foundation have been selected as sites proposed for a new housing development initiative. It's a big step in this important work, and I am glad to be involved with it. We're also coming to the home stretch of the Commonwealth of Virginia Campaign, where our employees can support charitable organizations that matter to them. Closer to my work home, we're wrapping up a food drive in O'Neil Hall to support the Blue Ridge Area Food Bank. Giving feels good all the time, not just in December.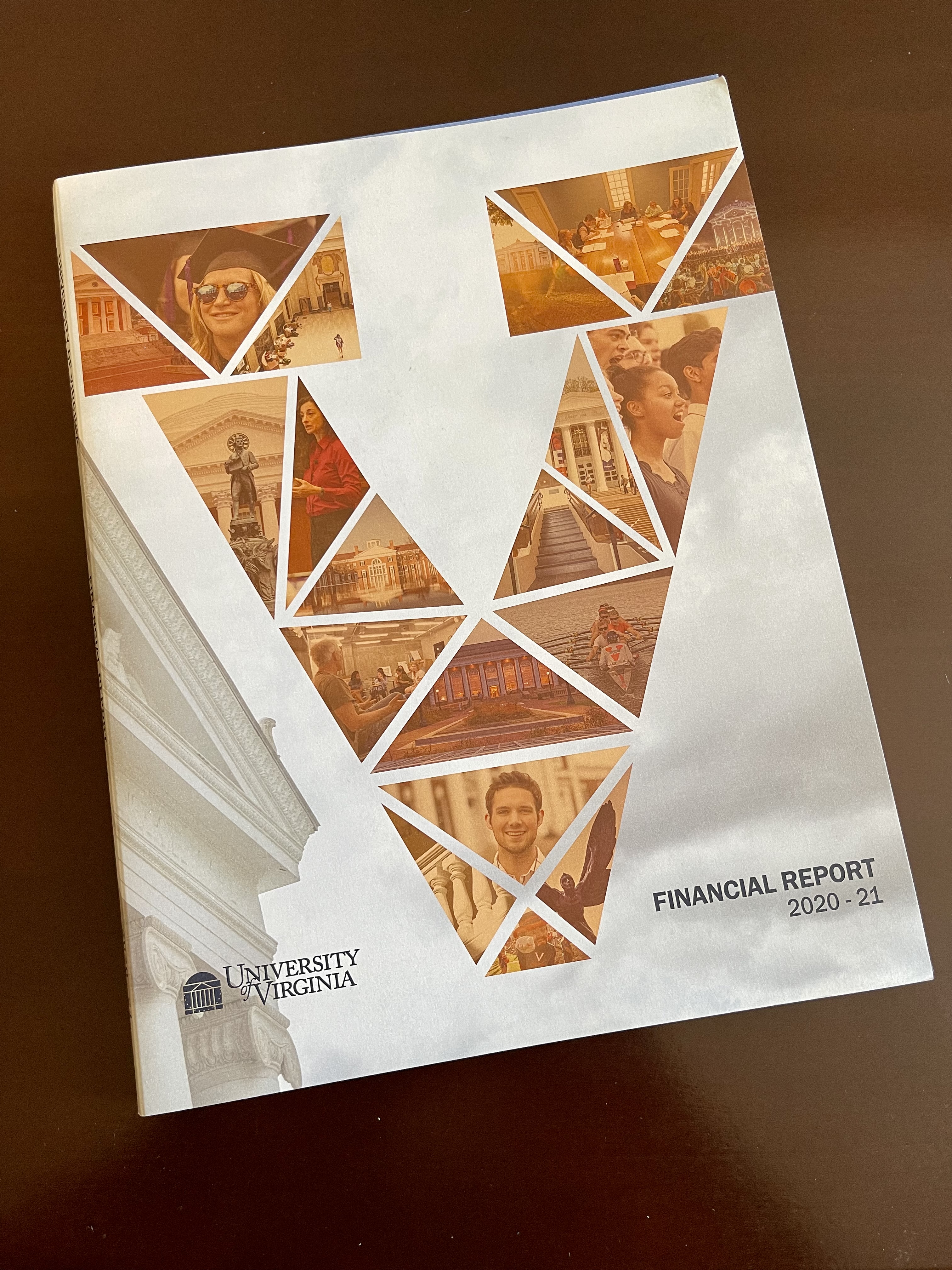 The UVAFinance team spends a good part of each year closing out the previous fiscal year and budgeting for the next one while also managing the current year's financial transactions. That's a lot of spreadsheets and financial reports! Last week, they provided members of the Board of Visitors with hot-off-the-press copies of the University's 2021 Financial Report that includes audited financial statements from last fiscal year. Check out the electronic version of the report.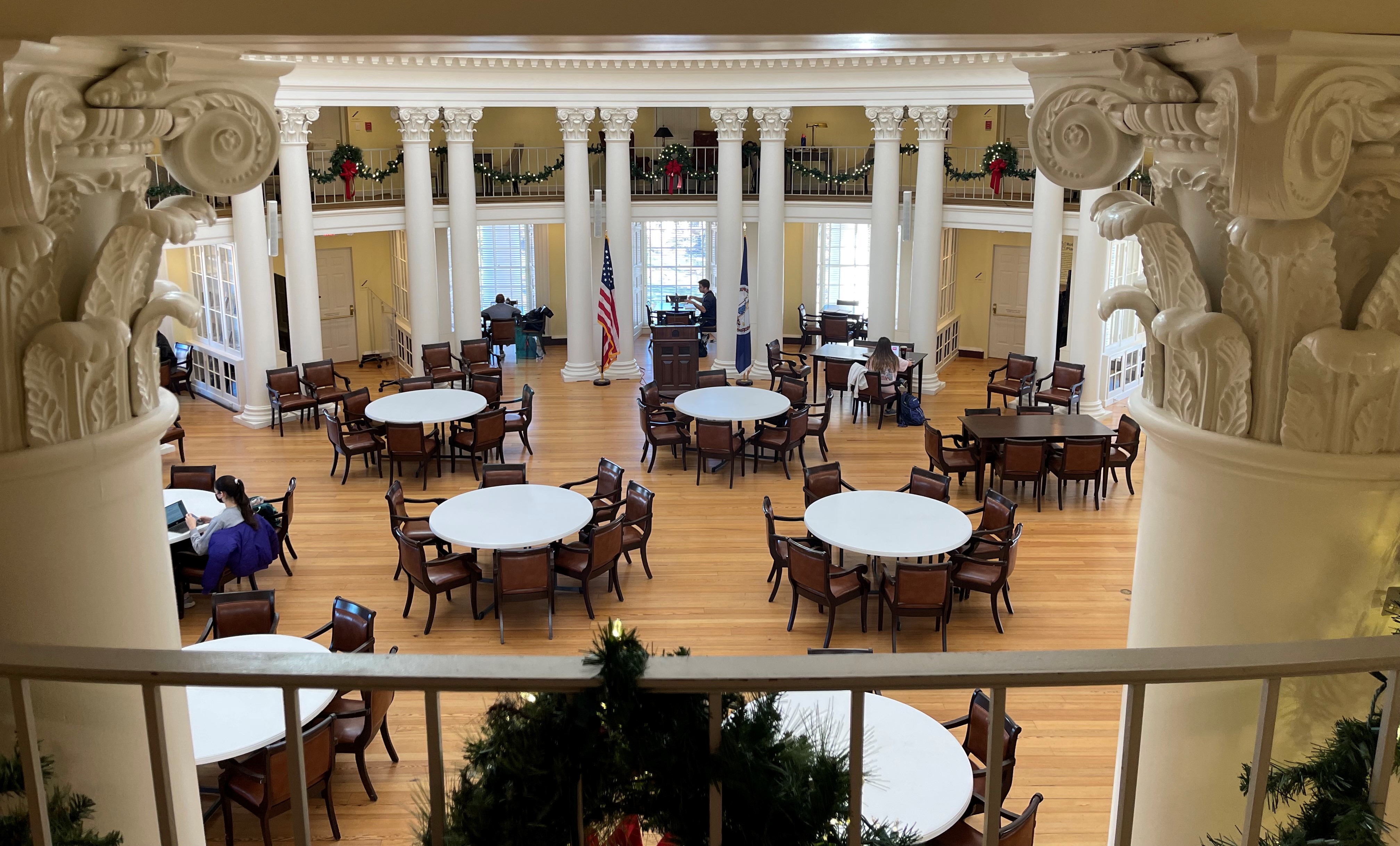 The Dome Room of the Rotunda is a pretty amazing study space during exams, especially when it's all decked out for the holiday season. It's great to see our students using this historic space every day.  
Warmest wishes for the holiday season
and a wonderful new year!