Teamwork Off the Field, Outdoor Fun, and 9/11 Remembrance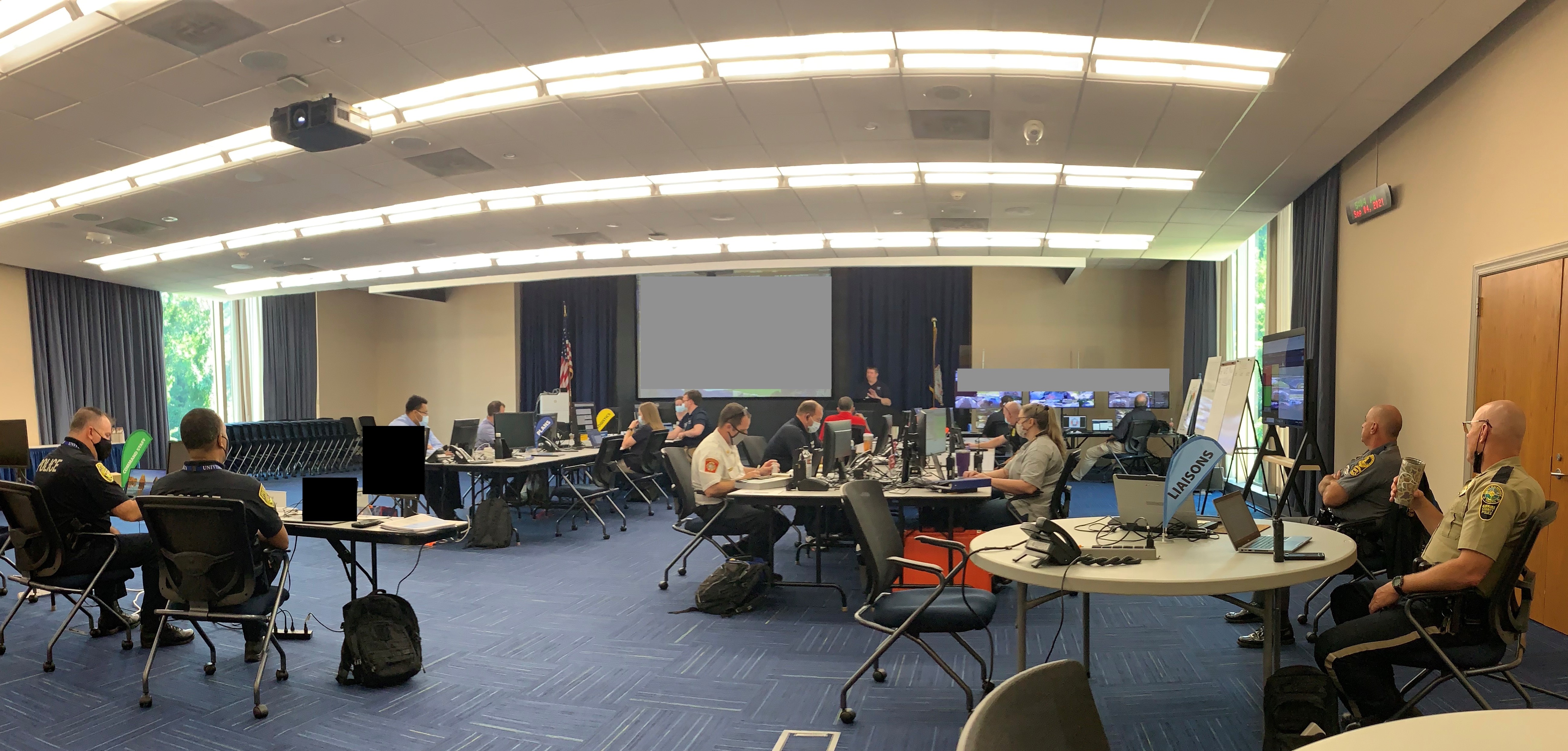 The Cavaliers weren't the only team working together last Saturday. Putting on a major event like a home football game requires an enormous amount of collaboration involving staff from Athletics, Emergency Management, University Police, RMC Events, Special Event Medical Management, the Charlottesville Fire Department, the Charlottesville-UVA-Albemarle Emergency Communications Center, and more. Coordination among public safety professionals, including local and regional partners, is essential. UVA Dine and UVA Parking & Transportation also play significant roles in creating a positive game day experience. Thanks to everyone who works behind the scenes to make these events run smoothly for players and fans. Go Hoos!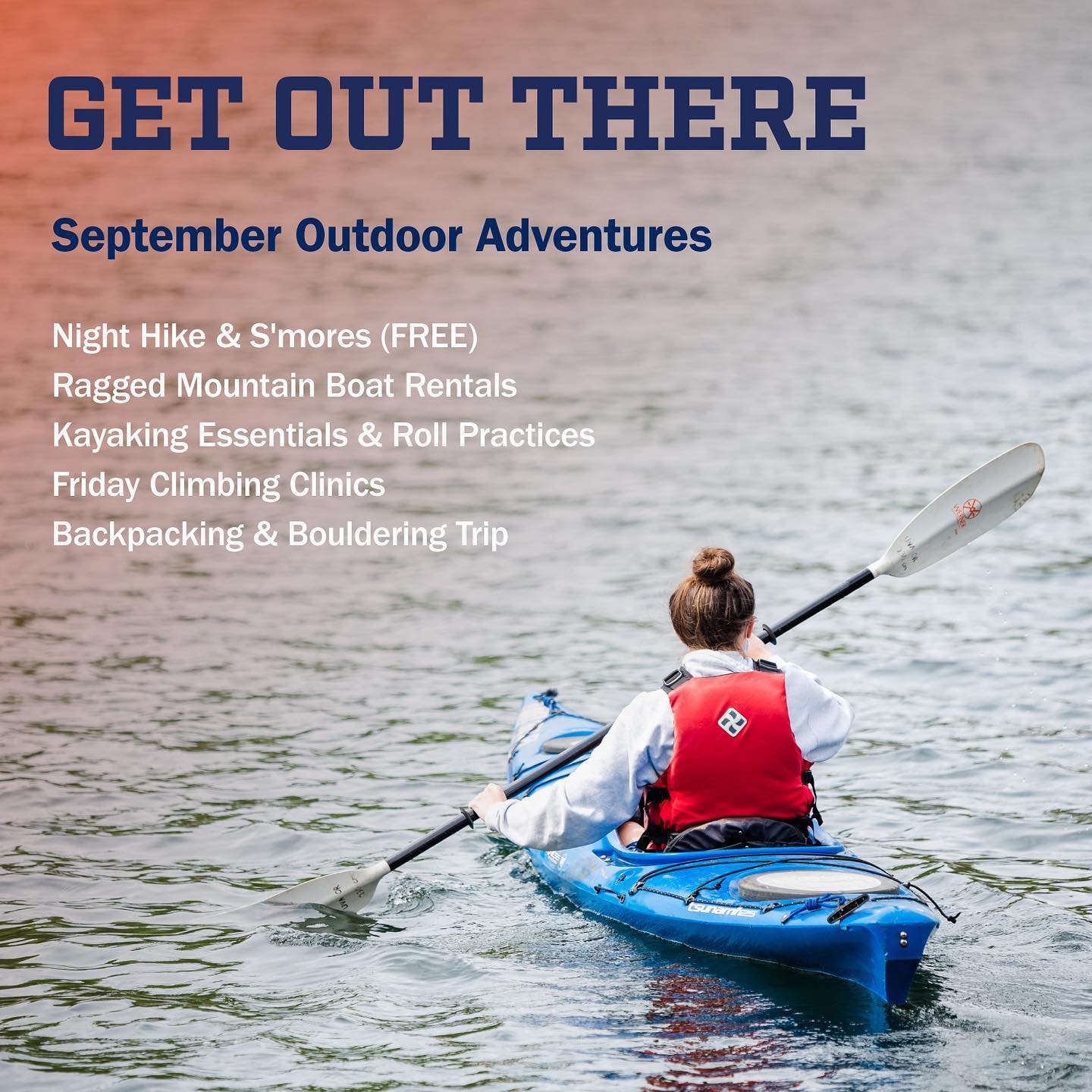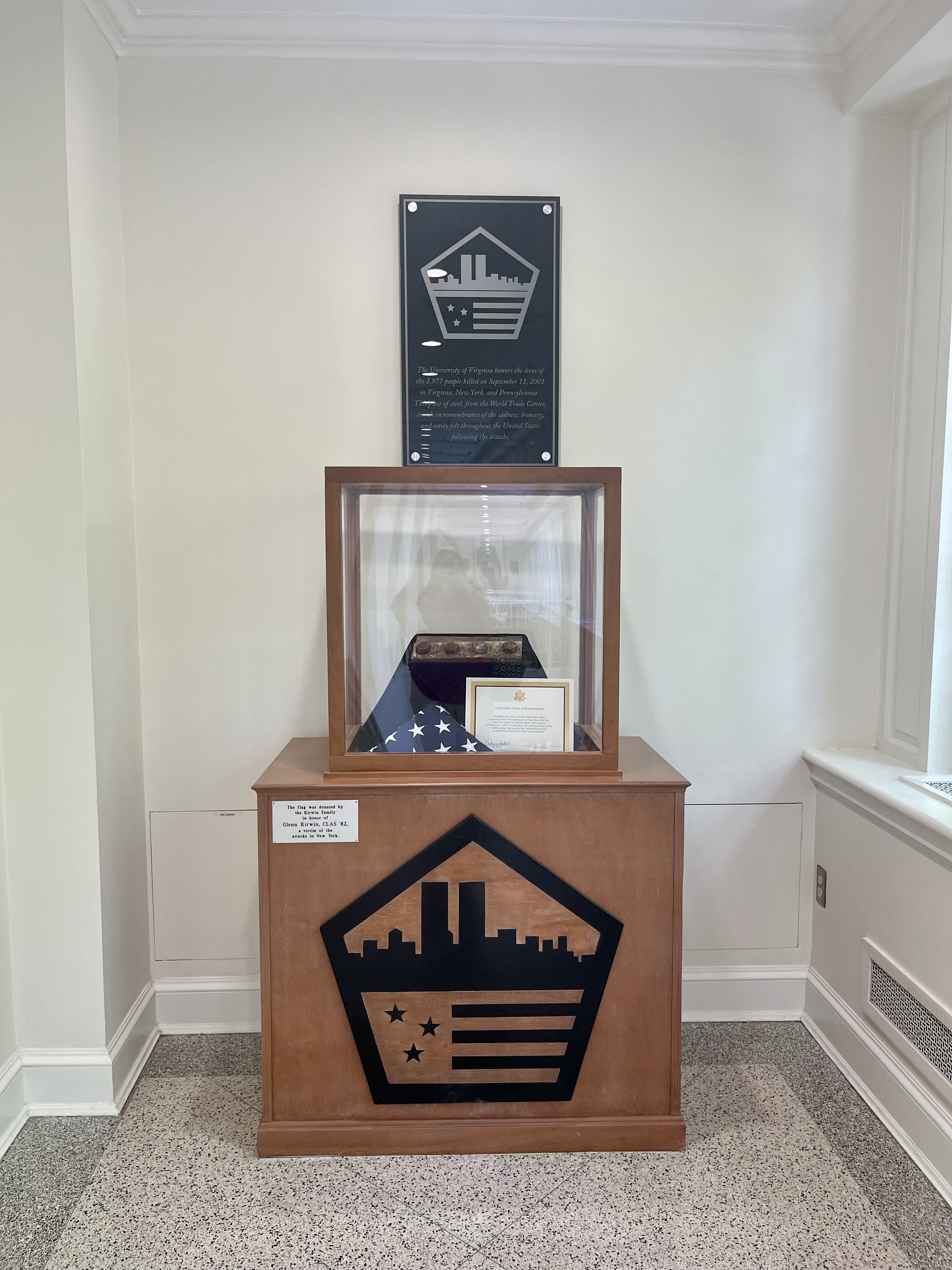 As we pause this week to remember the 2, 977 lives lost twenty years ago on September 11, we remember the many connections that members of our extended UVA community have to the events of that day and to the far-reaching effects that followed. Read some of these stories in UVA Today's Remembering 9/11 series.

In an alcove on the third floor of Newcomb Hall stands this memorial with a flag that was flown over the United States Capitol in memory of those who perished and to honor those who were injured on September 11, 2001. It was donated to the University by the family of Glenn Kirwin, a member of the Class of 1982 who was a victim of the attacks in New York. The memorial also includes a piece of steel from the World Trade Center, in remembrance of the sadness, bravery, and unity felt throughout the United States following the attacks.