I snapped this photo of a tree near my office recently while walking to a meeting. It has been a busy and beautiful fall!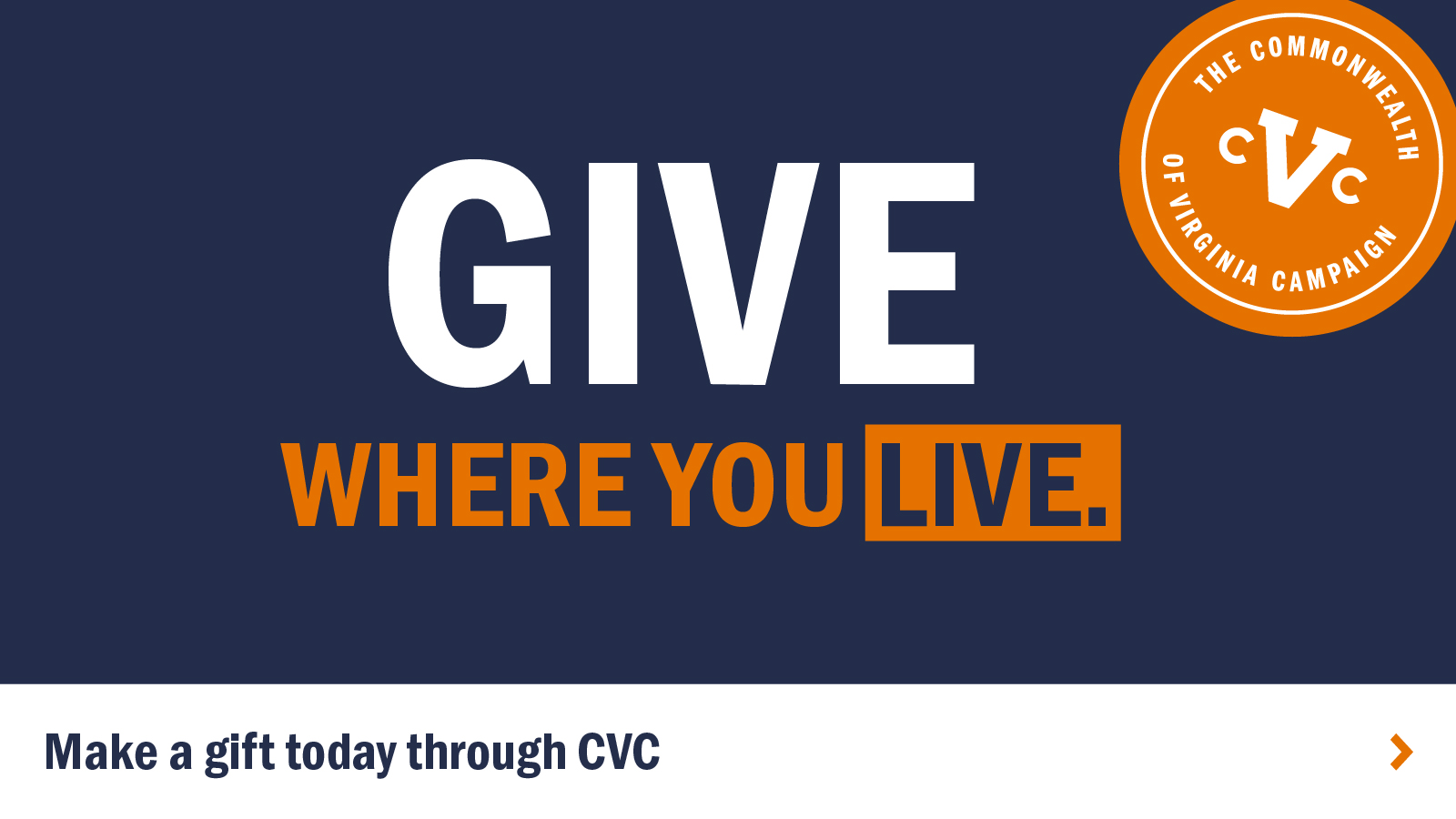 I'm excited to be the the Inaugural Honorary Chair of this year's Commonwealth of Virginia Campaign for the University. The CVC is a great way for the UVA community to live our values by supporting charities whose missions matter to each of us.  Please join me in supporting the CVC and give where you live! 
Clockwise from top left: Checking out Michael Donahue's mud-bogger truck (with "Davis Off-road" painted on its side) with Barry Reynolds and Michael Donahue; Right: thanking FM staff with Chief Facilities Officer Don Sundgren and members of the FM team; Bottom left: celebrating Liz Magill's inauguration at Penn 
Over the last few weeks, I've been lucky to spend time with the colleagues I love working beside every day at UVA and with colleagues and peers from other universities. On Grounds, I got to visit with members of the UVAFinance and Facilities Management teams. I also met with members of our Audit and Compliance teams and their counterparts from across the Commonwealth who came here for the College and University Auditors of Virginia Conference. In Richmond, I took part in an orientation session organized by the State Councl of Higher Education for Virginia for new members of Boards of Visitors from all over the state. I spent time on the Yale campus with colleagues from peer institutions for our regular Listening Post meeting, where we share ideas so that we can learn from each other. And I took a quick trip to Philadelphia with others from UVA to celebrate the inauguration of our former Provost, Liz Magill, as the 9th President of the University of Pennsylvania.
It is truly all about the people -- both those we serve and those we serve alongside.
Top photo by Jack Looney -- L to R: Alice Raucher, Tim Rose, me, President Jim Ryan, Rector Whitt Clement, Colette Sheehy, Don Sundgren at the UVA Hotel & Conference Center Groundbreaking.
Bottom photo by Dan Addison: huge skylight hoisted into place by a crane at Alderman Library
Anyone who has been on Grounds recently knows that there is a lot of construction and renovation underway. On October 6th, we broke ground for the new University Hotel and Conference Center in the Emmet-Ivy Corridor. This project is a terrific partnership that involves the University, the University of Virginia Foundation, and a private company that will operate the hotel and conference center. I'm excited to watch the progress in this important location, as this new building begins to take shape near the new School of Data Science building that is several months into construction already.  Just down the street, the Alderman Library Renewal continues to progress, with huge skylights lifted into place by a crane this month.