Winter Wander Fun, Cornerstone Program, BIG Win for Men's Basketball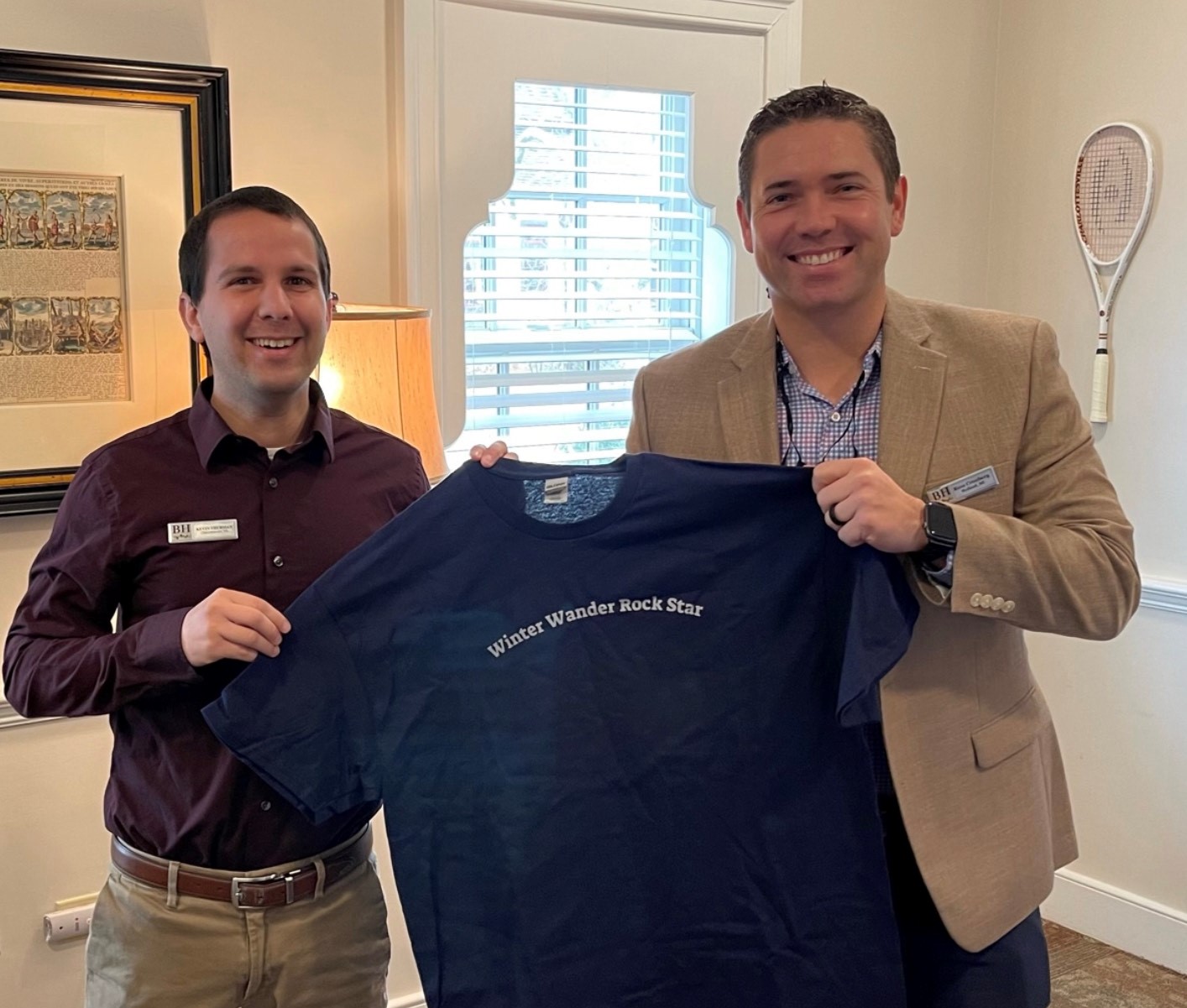 The inaugural Winter Wander at Boar's Head Resort was dreamed up by General Manager Russ Cronberg and was a huge success in its first year. From late November through the end of January, around 39,000 people enjoyed a magical light show along a trail that covered nearly half a mile around Heritage Lake behind the main hotel. Guests gathered around fire pits with warm drinks at the end of the trail. Sponsored by UVA Health, the first Winter Wander concluded with a fireworks display on January 30. It was a wonderful way to safely celebrate the holiday season with our community, and we can't wait to do it again next year!

Pictured: Director of Special Events at Boar's Head Kevin Thurman (left) with Boar's Head General Manager Russ Cronberg (right)
Earlier this week, I got to spend a little time with this year's Cornerstone Program participants. With representatives of all 12 schools, about a dozen operational units, the Medical Center, the University Physicans Group and UVIMCO, it is a stellar and diverse group of UVA leaders with varied responsibilities. This is the 7th cohort of UVA's year-long succession development program. One of my favorite things to do when I spend time with groups like this is to ask each person to share a fun fact about themself. This group had some great ones that touched on sailboats, Star Wars, and everything in between. They are interesting people both in and out of the workplace. Next time we meet, I am hopeful that it will be in person! 
 I came to UVA in November 2018, right at the beginning of basketball season. My family and I were so lucky to be in Minneapolis for the Final Four a few months later to celebrate the Hoos amazing championship win. We are fans for life! This week's big win against Duke at Cameron Indoor Stadium was another exciting game to watch, right to the final seconds. Go Hoos!!! 
Check out UVA Athletics' cinematic recap of the big win at Duke.